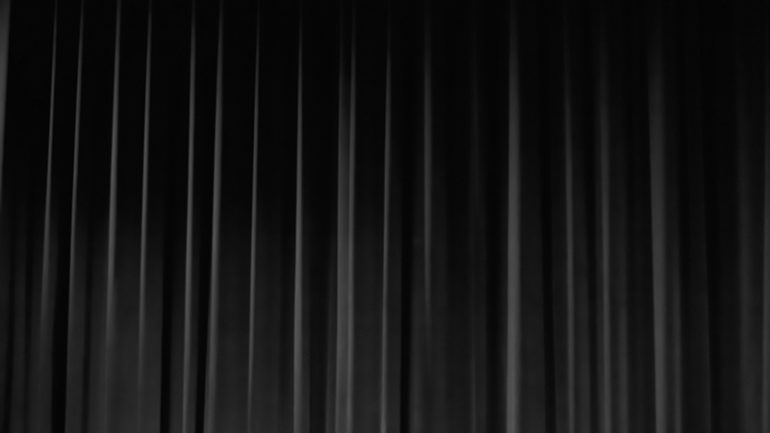 At Corona Contracts we have years of experience fitting stage curtains up and down the country. Everything is manufactured to specification at our factory in Preston, and we can work closely with you at each stage of the process to ensure you get exactly what you're look for.
Advantages of black stage curtains
Installing black event curtains will have a big impact on the way sounds travels in your venue. The acoustics will improve significantly, as black curtains can decrease reverberation levels, improving the clarity of sound, particularly in large public venues. If you are putting on a play you want the audience to be able to understand what's going on without the actors having to strain and shout to deliver their lines over ambient noise. Your choice of stage curtains has a big impact on this.
Design
The first stage of the process is the design. Taking into account the specification of the building and any design challenges it presents, our in house designers devise a unique commercial curtain system perfectly matched to the space in which it's being installed. Our design team incorporates the client's chosen colours, materials and features, including any required extras such as sound dampening material and BS5867 compliant fire retardant performance. Just tell our team you want and they'll incorporate it into the design.
Manufacture
Once the design is complete, our manufacturing team in Preston will control the next stage of the process. Working together with the designers, they take care to avoid delays and misunderstandings, keeping the final product in line with the specs and ensuring the highest possible quality of finish for the commercial curtains. Referencing the building specifications outlined at the start of the project, these curtains will have an outstanding fit, offering a professional appearance and commercial grade durability.
Installation
Our installation team will then arrange a suitable date and time to carry out the installation process. As experienced contractors we understand the need to keep to stated times for project delivery and completion. You'll find our installation teams to be highly conscientious, professional and safe – all relevant health and safety practises will be followed, signage will be displayed where required and areas will be fully tidied up after work has been completed. By keeping our installers in house, we are able to ensure they have a clear grasp of the scope of the project and can provide a truly premium, flawless fit every time. If our clients have any subsequent questions about their installation, or require repairs or modifications, they benefit from our best-in-class aftercare and support.
Mottura tracking systems
The only optional upgrade we source from another company is our curtain tracking systems. The Italian manufacturer Mottura is second to none in this area, and they are renowned as one of the leading industry specialists. Established in the early sixties, they have four European branches and are present in more than 70 countries around the world.
Mottura tracking systems are controlled using the M2net system, which helps to make our stage curtains as ergonomic as possible. We know that you might want to maintain a certain atmosphere when putting on an event or stage production, and Mottura tracking systems are quiet and discreet, so they won't take away from the performance everyone came to see. The system can be controlled remotely or manually, so in the event of a power failure your black stage curtain won't be suddenly rendered useless.
If you have any further questions about our services please don't hesitate to contact us today.