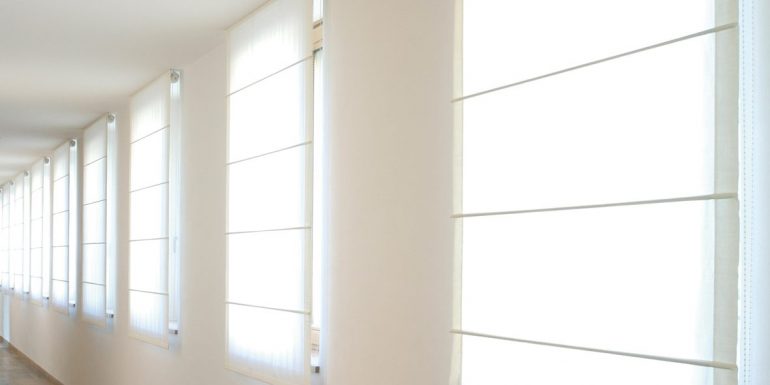 Seventeen different roman blind systems are featured in the MOTTURA range. Each type and style is designed to offer an excellent high quality method of lifting soft furnishing blind fabric.
Using customers own material or selecting from the huge range of technical fabrics on offer, solutions for the issues of solar heat and glare are guaranteed. Chain operation crank handle or motorised systems are both available.
Automation
Mottura Softshade Systems can be controlled using the "M2Net" system. This is a range of products and software developed by Mottura for Automation Control which can be operated from a PC, tablet or smartphone.