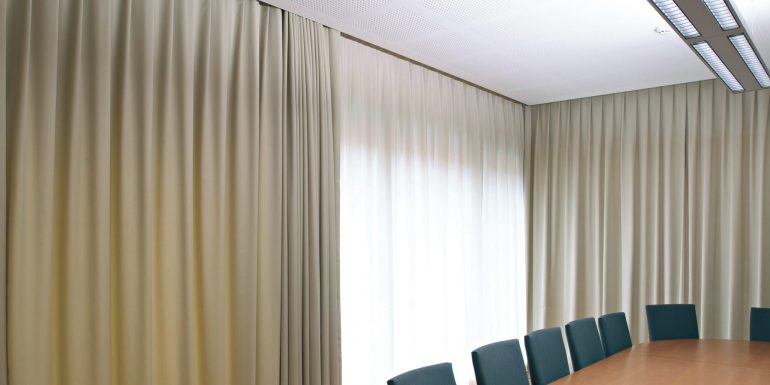 Four excellent systems are featured in the Mottura motorised curtain track range.
Systems can be manually operated as a hand drawn system by simply pulling the curtains. This makes them suitable for domestic and professional use, avoiding improper operation or failure due to a power outage. All tracks can be curved to suit specific circumstances and installations. All systems have a soft start and soft stop feature. Manufactured using highest quality components, ball bearing runners and steel brackets. Curtains weighing up to 150 kg or an overall track length of 30m can be achieved.
Automation
Mottura motorised curtain track systems can be controlled using the "M2Net" system. This is a range of products and software developed by Mottura for Automation Control which can be operated from a PC, tablet or smartphone.