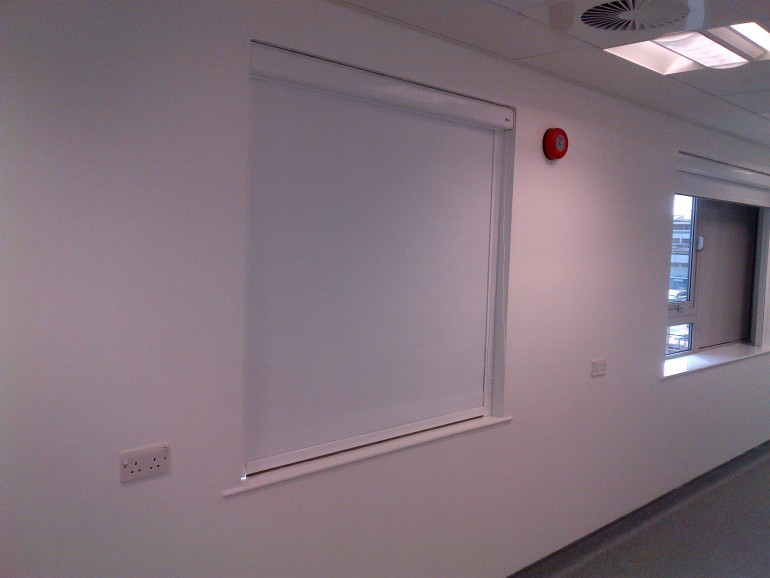 "Rollbox" is a complete range of high quality technical cassette roller blinds specifically developed for every type of window including sloping skylights.
With or without side channels, the hardware is available in a wide range of powder coated and anodized colours. 3 different cassette housings to suit different blind sizes. "Wpro" and "Spro" are versions of "Rollbox" equipped with windproof "zippers" that slide into aluminium side guides, CE certified to class 3 and equipped with all components in stainless steel. "Rollbox Wpro" is an effective outdoor solution for medium and large windows crank or 230Vac motor operated. "Rollbox Spro" is the indoor range of "Rollbox" with "zippers" suitable for installation in front of or inside the frame. Spro systems are suitable for medium and large size windows. Various operation methods include side chain, crank and 230 Vac motor with wall-switch control or wireless remote option. "Rollbox" systems are capable for very large scale installation, please enquire to find out more.
Feel free to get in touch with us to discuss your needs.