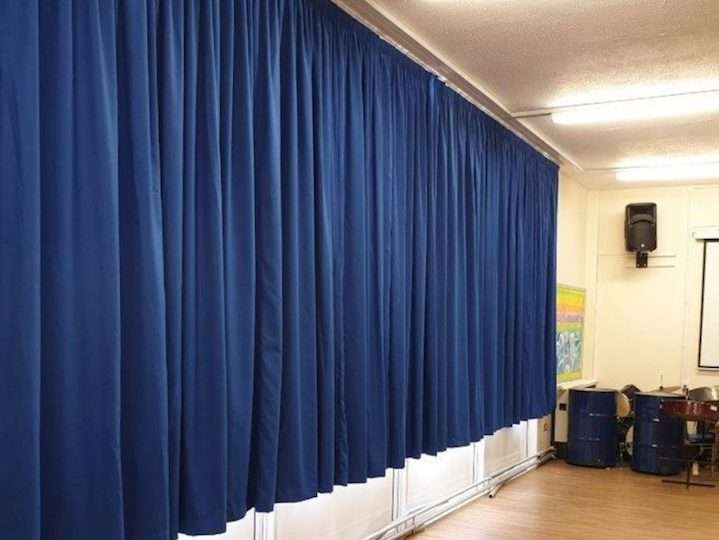 Finding a good supplier for school blinds can be tricky, if the blinds are not well made using premium, commercial quality components they will not stand up to the rigours of the environment. Once repair and replacement costs are factored in, not to mention the downtime and inconvenience of re-installation, this can create serious problems for schools operating on today's limited budgets.
Experienced school blinds contracting
Corona Contracts are seasoned contracting experts with a decade of experience working with schools and education providers creating and installing the kind of top quality blinds that provide year after year of trouble free operation. Our extensive contracting experience means all work carried out stays on schedule and on budget, which is paramount when working with schools, universities and colleges.
Safe school blinds
Having worked with a number of schools and educational institutions across the North West, as well as being trusted suppliers to the NHS, being able to safely complete work in public buildings is at the core of what we do.
This is where experience counts. Our clients can rest safely in the knowledge that our in-house installation experts carry all necessary insurance and training to safely complete work in public spaces. We offer a choice of materials and safety features with all school blinds including vital BS5867 fire resistant fabrics and anti-ligature operation systems to mitigate any risks from dangling chords.
School blinds installation
Before any installation work begins, appropriate safety measures will be taken including carrying out thorough risk assessments and consulting health and safety guidelines. Where required, our team will wear high visibility clothing and display safety signage to signal that work is taking place.
Additionally, our installation team is highly flexible, making it easy for you to arrange your school blinds installation at a time that causes the least disruption to operations.. Our conscientious and considerate team aim to make the installation process as trouble free as possible, arriving on time, liaising with staff on site and thoroughly cleaning up once work has been completed.
Your in-house school blinds team
In order to ensure that school blinds from Corona Contracts are fit for the rigours of commercial use, we control the entire process, from design to installation, in house. Not only does this help us avoid costly delays during the product creation lifecycle, it also guarantees a much higher level of fit and finish in the final product. Our manufacturing team work alongside our designers at our facility in Preston, Lancashire, meaning no misunderstandings during the key construction phase. Working with an in-house installation team means the quality of the fit and finish is simply unmatched, which saves money for our school clients by ensuring faultless performance of their school blinds for years to come – and reducing maintenance costs to zero.
Once work is completed if there are questions about our blinds, or repairs required due to subsequent damage or modifications, our clients discover that we provide world class aftercare services for ultimate peace of mind.
Ordering school blinds in Lancashire
If you're looking for school blinds in the North West or Lancashire areas, give our Preston-based customer service team a call on 01772 616426 to discuss your requirements. Our team are on standby to create the perfect school blinds system for your facility; ready to meet your deadlines and bring the project in on budget, delivering a better quality product which lasts longer. Contact us today.
---
Frequently Asked Questions
[qafp catlink=false cat=classroom-blinds]