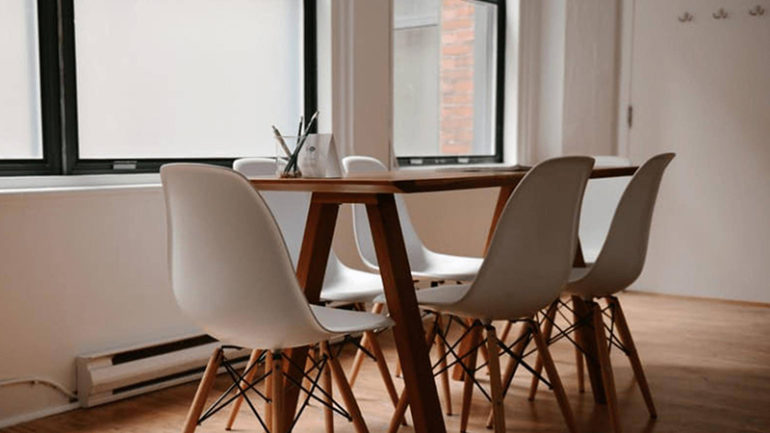 Corona Contracts design, manufacture and install an array of office blinds for all kinds of spaces. Whether you run a single unit or require a consistent aesthetic across a large premises, we can meet your needs.
Design
We can work with you from the early design stages, consulting on the effect you wish to achieve and printing custom fabrics to create exactly the look you want. As we design, print and manufacture office blinds, we can fine tune the practical and aesthetic aspects of the design to create the the blinds system that is right for you. Our extensive range of Italian made Mottura components enable us to create many kinds of blind systems, combined with our fabric stock and the ability to print completely custom designs, your design options are almost limitless. We can work with you to create stylish, branded blinds that show off your business, or stripped back designs that have a big impact in a minimalist space. Often taking up a significant surface area, the impact blinds have on the feel of a space should not be underestimated.
Manufacturing
To ensure that you have the best possible blinds for your situation, we manufacture blinds systems ourselves. We can do this meet a huge range of style, application and budget constraints.
Office environments need tough fittings and fixtures. Our blinds use only the highest quality damage-resistant fabrics. We control the entire process, from design to aftercare, to ensure that you get great lifetime value from your investment. We use Italian made Mottura components to build blinds to the highest of standards. We can also carry out the bespoke printing of fabrics to carry your business logo or message onto blinds with unique designs.
Heat control
Appropriately made and fitted blinds offer a wide range of advantages to office environments. Particularly in larger offices, blinds offer an economic advantage in slowing heat gain and loss through window glass. Windows are the primary area of heat loss in buildings and in large rooms that can be difficult to heat so the insulating boost from the blinds can be most welcome. This is especially true when they reduce reliance on air conditioning as well, resulting in a more eco friendly environment all year round.
Comfortable lighting
Modern offices require a delicate balance of light to create a comfortable environment that enables focussed work. Computer screens and projectors are ubiquitous features that require appropriate lighting to avoid eyestrain. Particularly in buildings which face the sun for the majority of the day, excessive sunlight not only causes discomfort, but can also lower productivity. Professionally installed blinds mean sunlight can be moderated throughout the day without plunging your office into complete darkness. They can even be automated to respond to changing levels of sunlight or remote controlled for extra convenient.
Motorised and remote control options
As well a wide range of manually operated blind systems, we create bespoke, motorised blind systems for remote control and automatic activation. This offers an elegant solution for windows that are tricky to reach although they can be used to great effect in any situation. Remote control systems are well suited to presentation rooms and auditoriums where control of light needs to be enacted quickly and with the minimum of disruption. Motorised blinds can also be set to function automatically, responding to ambient light or set to a specific schedule. This offers security benefits as well as convenience.
If you are interested in our Mottura skylight blinds systems, click here.
Health and Safety compliant
Our installation process is well-established, backed by years of experience fitting in all kinds of environments and compliant with stringent health and safety standards. Having worked with many different types of organisation the safety of everyone on site is always a top priority. We always carry out a thorough risk assessment before beginning work in any office environment. Where specific or unique challenges arise we will discuss these with you before work commences and take any additional precautions necessary. Rest assured, we work to the highest standards of health and safety.
On time and on budget
We are renowned for carrying out work in the most accommodating manner possible. We are dedicated to completing projects on time and on budget, so that you can resume your normal business operations in the time frame you expect. Naturally, we take precautions to keep your premises protected and tidy while we work and we always clean up after ourselves.
If you're considering blinds for your office Corona Contracts are here to help. With years of experience as professional contractors we'll listen to your requirements and always find the solution that's best for you.
Contact us for a consultation today.