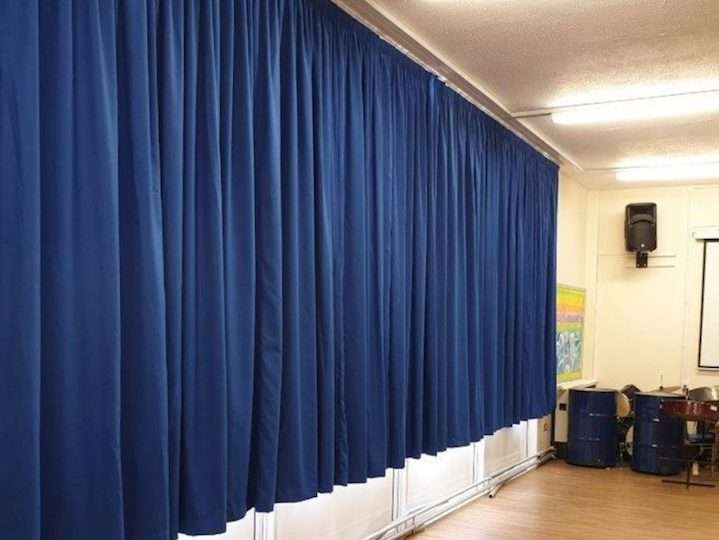 At Corona Contracts we have been completing projects for over 20 years, supplying and installing commercial and medical blinds, curtains, curtain track systems, window films and customised manifestations in various buildings, homes and institutions across the country.
We have carried out successful projects in various parts of the UK including Lancashire, Cumbria, Cheshire, Merseyside, Greater Manchester, Preston and Liverpool. We've worked with clients in the hospitality industry, the public sector, private medical and education facilities, event spaces and many more. We have developed industry leading expertise on light control systems for all types of workspace.
Benefits of motorised systems
Our motorised curtain supply and installation service takes us to many different types of building, institution as they provide many benefits. The first and foremost is that of convenience, as lighting can be adjusted at the touch of a button. This is especially useful for large and heavy curtains or those in harder to reach spaces. They are also great for making a lasting impression on visitors and clients. We find that this functionality is much appreciated for presentation areas in offices as well as for meeting the demands of stage and cinema screen curtains. Control can also be automated, you can set your system to open or close at specific times. This can be used to make a building appear occupied even when no-one is present, providing a security advantage all year round. Automated operation can be set to react to ambient light level or to close at specific times to help trap heat within a space and reduce energy bills.
To view our range of Mottura motorised curtain track systems, click here.
Bespoke motorised systems
We work closely with clients in order to provide bespoke products perfectly tailored to the environment in which they will be used. We use some of the best products available, such as those produced by Mottura. Their softshade curtain tracks are an excellent choice for reducing glare and solar heat while still maintaining light in the office and their motorised curtain track range features four excellent systems. Curtains weighing up to 150 kg or an overall track length of 30m can be achieved and they also have the flexibility of being able to be operated manually, too. This makes them suitable many kinds of professional use and won't leave you without any control in the event of a power outage.
If your building has specific challenges, perhaps an historical building with unusual window fixtures or a room with extremely high ceilings, this doesn't mean that our motorised systems are out of the question. The team here are expert designers and problem solvers, so whatever your needs do discuss them with us. We can combine a number of techniques and ideas in order to achieve our client's dream installation in even the most difficult of spaces. This is the advantage of working with Corona, since we not only design, but also build and install our products.
Our ability to create bespoke products as per our clients' specifications allows us to deliver exactly what is needed in any given situation. We manufacture many of these systems ourselves, giving us complete control over delivery times and costs. We pride ourselves on great customers service and our valued clients always benefit from our complete attention from the beginning of the project to the end.
If you are considering a motorised curtain track system, or are ready to get started, contact our team today.
---
Frequently Asked Questions