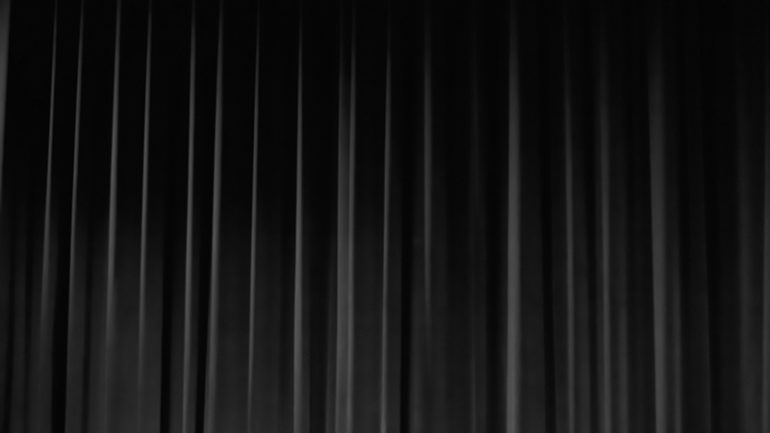 Corona Contracts are specialists in the manufacture and installation of black stage curtain designs for events and venues. We manufacture our products to the exact specification of our customers, making us the best choice in the U.K. if you have a particular vision for the function and aesthetics of your events space.
Cinemas, theatres, live music venues, school halls and other performance spaces rely on stage curtains as a vital part of their daily operation. Black event drapes in particular don't just create a smart and professional visual, they also minimise sound reflections and create separation between the different sections of large event spaces. If you invest in a quality black stage curtain from Corona, it should last you for decades of commercial use without any problems. Corona Contracts have the knowledge, equipment and extensive experience working with people in various industries to meet this challenge.
Advantages of black stage curtain designs from Corona
Installing black event curtains will have a big impact on the way sound travels in your venue. The acoustics will improve significantly, as our heavy duty black curtains help to decrease reverberation levels, improving the clarity of sounds, particularly in large public venues. If you are putting on a play you want the audience to be able to understand what's going on without the actors having to strain and shout to deliver their lines over ambient noise, your choice of stage curtains will have a big impact.
You could even use black draping as a room divider and reduce the sound transmission between the different parts of a venue. If you let us know how you plan to deploy your stage curtains we can help you decide what type of materials to use. Heavy pleating, for example, can increase the level of sound dampening, if that's a priority to you.
Attention to detail in every black stage curtain
At Corona Contracts, we take control of each stage of the manufacturing process from our factory in Preston, allowing us to work with you to understand the technical requirements of your space and then adapt our fabrication process to create the best performing product.
For any stage director or architect looking to give their event space or venue that wow factor, our team can help develop designs from the beginning right through to fitment with advice, consultations and fittings carried out at a time to suit you. We even have technical specification documents readily available for precision design and scaling.
With so many of our recommendations coming from word of mouth, we have had no need to spend money on advertising, which means we can keep costs down for you. We will provide you with honest and professional advice, fantastic quality products made to your exact specifications and a guarantee that your black stage curtains will have the longevity you expect from such a product. If you do have any problems we offer an exceptional aftercare service.
Mottura tracking systems
The only optional upgrades we source from another company are our motorised curtain track systems. The Italian manufacturer Mottura is second to none in this area, they are renowned as one of the leading industry specialists. Established in the early sixties, they have four European branches and are present in more than 70 countries around the world.
Mottura tracking systems are controlled using the M2net system. This system helps to make our stage curtains as ergonomic as possible, using technology that will be at the cutting edge for many years to come. We know that you might want to maintain a certain atmosphere when putting on an event or stage production, so the Mottura tracking systems we install are quiet and discreet, meaning they won't take away from the performance everyone came to see. The system can be controlled remotely or manually, so in the event of a power failure your black stage curtain won't be suddenly rendered useless.
Only the best materials
We have a huge range of fabrics available to suit your requirements and our experienced installation team will fit your new stage curtains while following all of the relevant safety legislations. Installation is always handled with minimum disruption to the day to day running of the venue in which they are being installed. All of our stage curtains conform to industry safety standards appropriate for their installation including flame resistance and anti-ligature design.
If you have any further questions about our services please don't hesitate to contact us today.
---
Frequently Asked Questions
We are happy to cater to any non-standard requests, please give us a call to discuss. We can provide a printing service to apply your company's logo or other desired pattern to a fabric.
Please contact us to discuss, if repair is impossible we may be able to fit replacement parts.
All of our products come with their own individual guarantees. Our installations are of the highest quality and do not generally require maintenance. If you feel your installation requires servicing we would be happy to help, so please contact us.
As much information as possible will help us (and you) to avoid any surprises! Your location, the size of the area to fitted, the access available to the area, the times the area can be accessed, the desired result e.g. sound insulation, blackout, your preferred material and finish, your budget, your deadline for completion. Please call us for a chat if you are unsure or would like advice.
We provide a timescale with our quote. We aim to complete all installations as quickly and efficiently as possible, but please remember that in order to provide the highest possible standard of installation and reliability some projects can take several days to complete.
We have completed many successful projects in Lancashire, Cumbria, Cheshire, Merseyside, Greater Manchester, Preston, Liverpool, the North West and throughout the UK.
Our expert fitters are qualified to ensure health and safety compliance to the highest possible standard, both in the installation environment and in the performance of the finished product. We are also a CHAS accredited company.
In the vast majority of cases we can offer a fixed quote. Only in rare circumstances where the installation becomes more challenging than originally planned may we need to increase our cost. Rest assured we aim to be entirely transparent in this regard and we will discuss any possible issues which may may arise before a project begins.
Our modular systems can be used to cater to all kinds of large or unusually shaped projects. The limitations are dependant on the system, for example for curtain tracks the weight of the curtain may be what restricts the length. This is why we offer a bespoke design service to ensure that we create and fit the system that best meets your needs.
Absolutely, please contact us advising of a delivery address and the fabrics you are interested in. Alternatively, please contact us for professional advice on materials suitable for your project.
Our expertise is in large commercial projects. However, if you feel you have a private project which may be suitable please get in touch to discuss.
These disposable curtains have been developed to fit directly to the vast majority of cubicle curtain track currently in use. There is no need for costly modifications to your track.